This Monday's All About MEme: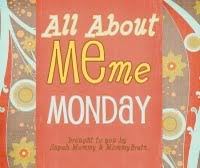 FIVE "breathtaking" white LIES YOU'VE TOLD.
( Ode to Seinfeld Episode)
Listen puppies. This one was hard for me.( thanks DV for thinking this up) Because I'm no Pinocchio- nose.
You can just call me Miss Fairy Perfectpants.
Ok. That was a TOTAL lie.
Crapper!
So LIes... what to tell you ... what to tell you.....
I tell white lies ALL THE live long TIME: to my children.
( i. know. Don't worry. I say a hail mary after each little lie. )
Ok.. That was TOTALLY a white lie.
It's like I VOMIT white lies once I get started!
So here are my lies: highlighted and categorized for you.
NUMEROUS KID WHITE LIE TELLINGS:
The Chuck-ee- Cheese Lie:
( for my 2 abroad fans...Chuck-ee-cheese is a Vegas gone wild.. only for little ones. And they serve Pizza there with a side of gamblers anonymous. . Think.. games.. prizes..flashinglights.. big RATs serving pizza. YUM!)
As we pass Chuck-ee-Cheese:
THEM: mommmmmy mommmmmmmy chuck-ee -cheese!!! AWWWW can we go????
Me: I'm sorry kiddos. Looks like CHuck-ee-Cheese is closed. Awe... so sad for us. Isn't' that a bugger .. huh? Yeah.. I know.
Is it open tomorrow? No... durn it all.. looks like it's closed for renovations.
What's a renovation?
Well... a renovation is when Chuck- ee Cheese will never open again.
Bedtime Lie:
Me: GIRRRRLLLLSSSS.... It's bedtime!
E: What? It's still sunny out.
Me: Yep. Bedtime.
E: "Mommy what time is it? "
Me: It's... its....TEN O'CLOCK! ( 7:00 pm)
You got to stay up WAYY TOTALLY LATER tonight....
Aren't you the most specialist??
( all neighborhood kids are playing outside, screaming , whooopa doo-in and yelling.)
E: Can I go look at the clock? ( begins walking towards my bedroom)
Me: NOooooooooooooooooo!! ( tackling her to the ground and sleeper holding her H. Hogan style KA-PLOW! .)
Me: THE CLOCK IS BEING RENOVATED- now let's GO.. to BED.
To self: WHAT THE HELL ARE THEY TEACHING CLOCK SKILLS FOR IN KINDERGARTEN??? Schools these days.. I tell you.
Weekly Pizza Lie:
E: What kind of Pizza did you order. Cuz, I don't like the pizza with pepper and grass on it.
ME: Well first... pizza only has GRASS on it.. for pot heads. Second.. the Pizza is from
PIZZA MILANO ( local pizza joint) .. your FAVORITE! ( lie!! WALMART boxed Pizza... going on 4 months straight)
E; OOHh yum. Did you get cheesticks?
Me: Nope. Sorry. Cheesestick maker aker is still broka loken. :) Too bads.
E: What's a pot head?
Me: People who wear pots on their heads. I know. Weird. Don't wear pots on your head. EVER. YOU HEAR ME. EVER.
I tell white lies to myself: here and there and just about every single where.
Self Lies:
1. You do not look one single day past your sweet saucy 24 years. ( + ten)
2. You look FETCHINGLY AWESOMENESS in your Team Cullen red t-shirt, white k-Swiss and black flowing yoga pants. Swee- eeett.. I loves how you pulled your wet hair back in a semi- ponytail.
Oh.. I'm sorry.. must take a break from bloggin. My doorbell is ding a linga ringin.
SON OF A BANANA! !
It's Stacey and CLinton.. they heard me say flowy yoga pants....
I'M BEING renovated!
( whispers)
I tell white lies to DBD all the time .. sorta. kind of.. yes. Most days. The more we are married, the more I venture to tell.
DBD lies I tell:
1. No DBD, I did not hear the baby cooing 3 minutes into my post. She TOTALLY JUST WOKE up.
So go get her.
2. Of course I took that snore post down. I LOVE YOU and would NEVER choose insane laughter over your own personal self esteem and our marriage. Smooches!
3. The stove is being renovated DBD, please stop and pick up take-out.
Yes. Renovated.
What do you mean you didn't' know about the stove RENO-VACATION?!.
I told you yesterday.
SEE...You just don't listen to me. You never listen to me. DoYOUEVENHEARAWORDISAYCAUSEIMPRETTYCERTAINWHENMYMOUTHSTARTSMOVINGYOUSTOPLISTENING….Would you care to talk about THAT?
Or would you like to just believe that the stove is being RENOVATED... and go get us some Boston Market ....
Boston Market Bitch.
4. No.. I have no idea what happened to the money you IRRESPONSIBLY left in your pants...that went…through the wash... that I do.. on a daily basis.
Pay dirt!!
Laundering money has a whole new definItion.
5. Yes. We're friends again on facebook. NO. SILLY….I'm not STILL mad at you FOR A.b.c and d with a little bit of F.
What do you mean you can't see me?
How totally ODD! FACEBOOK must be going through a renovation or something. So weird.
Now, it's your turn! You know you wanna!
· Put together a post to reveal your deepest, darkest ... ummm ... WHITE LIES.
· Be sure to copy/ paste/ post our super fabulous button thingy (at the top of this post) on your post somewhere! (That's how we'll grow and we THANK YOU 100X for helping!)
· Come back here and link up with Mr. Linky!
· Visit the 3 blogs above your name if you have time and leave them a comment!! (This is the secret to growing a blog!) ... and if you're first, ... well then aren't you special! You'll just need to visit the 3 below your when name when they appear and leave a comment.
Look for a comment from SupahMommy and MommyBrain; we've made it our personal mission to visit and comment on all of our meme links ... that's how much love we have for you all :)
The first link-er- upper on MR. Linky gets a prize from SUPAHMOMMY! Just ask
Can't wait for you to "breathtake" us...
Love
MommyBrain and SupahMommy